War OR Nobel Peace Prize ???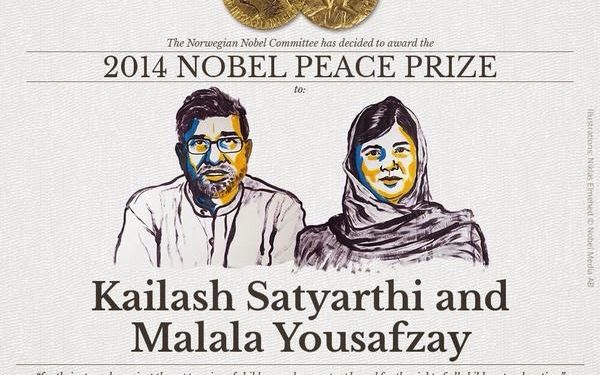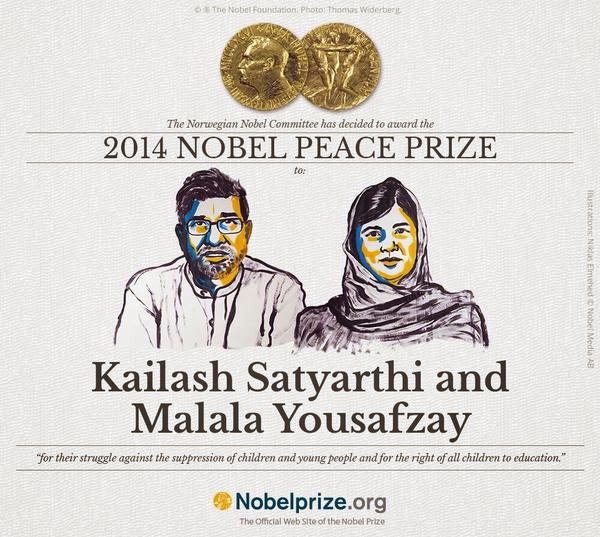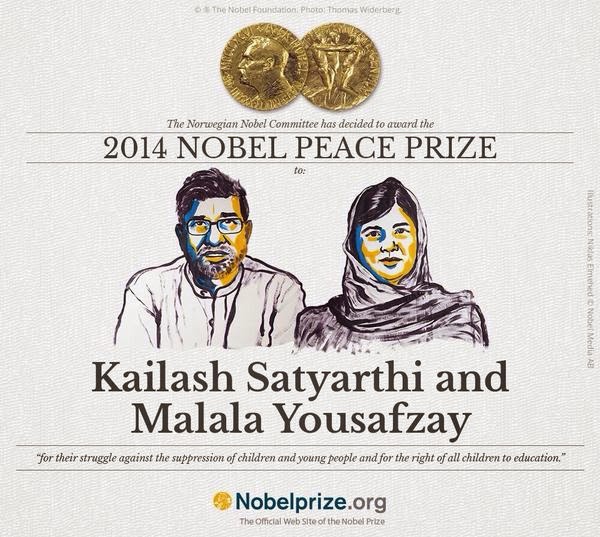 One fought for girl child education, the other against child labour…both looked ahead ,far ahead than the present silent compromises in their nation.The nobel prize has again nudged us in the recognizing what incredible potential we have as Humans,Indians,Pakistanis …as neighbors. Main stream media is busy showcasing the "He shot first" Indo-Pak finger pointing game.Let us not brush aside this joint Nobel prize as a mere blip in the radar,among the daily flood of political tit for tat. It's easy to blame the politicians,but they are simply catering to a supply-demand driven market of votes.
WE are the cause of this situation,yes you and me, that chaiwallah, our teachers,colleagues,clients,competitors,friends,life partner, classmates etc. are the customers these politicians are catering to.Would we accept this level of customer service from a company that only catered to our insecurity. We would laugh at a company that just took care of the very bare minimum of security and then turned around and expected our loyalty.That is exactly what the Pakistani and Indian leadership have been doing and will do unless we let it know ,that enough is enough.
We pay a premium for companies that set a higher standard,not just a PC ,we want the beautiful Mac,not just a phone ,we crave an Iphone .Then why settle for this almost 60 years Indo Pak status quo? This is isn't another peace loving hippie way of looking at things,I personally am ALL-IN for a Absolute ZERO tolerance policy to terrorism.The very fact I am sitting and typing this without a care in the world about gunshots, is only because a line of Men and Women are facing it bravely for me at the LOC.
I am grateful for this Army.Thank you,soldiers.However, let us be something worthy of protecting.These soldiers put their very lives on the line on a daily basis to protect us.Let's show our gratitude to them by us aspiring to be a billion Malala Yousafzai and Kailash Satyarthi.