Eco-friendly travel essentials for your next Travel Adventure
Traveling is enjoyable! It does not, however, have to be harmful to the environment.
Anyone who has been bitten by the "travel bug" knows how rejuvenating and enlightening it can be. Exploring the world may expose you to a wide range of cultures. Also breathtaking scenery, delectable cuisine, and much more. The most recent development in the tourism sector came from the most alarming waste problem.
Many nations' economies have benefited from tourism. However, it has also created a significant hazard of contamination to the environment. The fact is that certain countries lack a properly functioning waste management system.
As a result, travelling with environmentally eco-friendly travel products is more important than ever. Check out this list of seven eco-friendly travel items you should pack.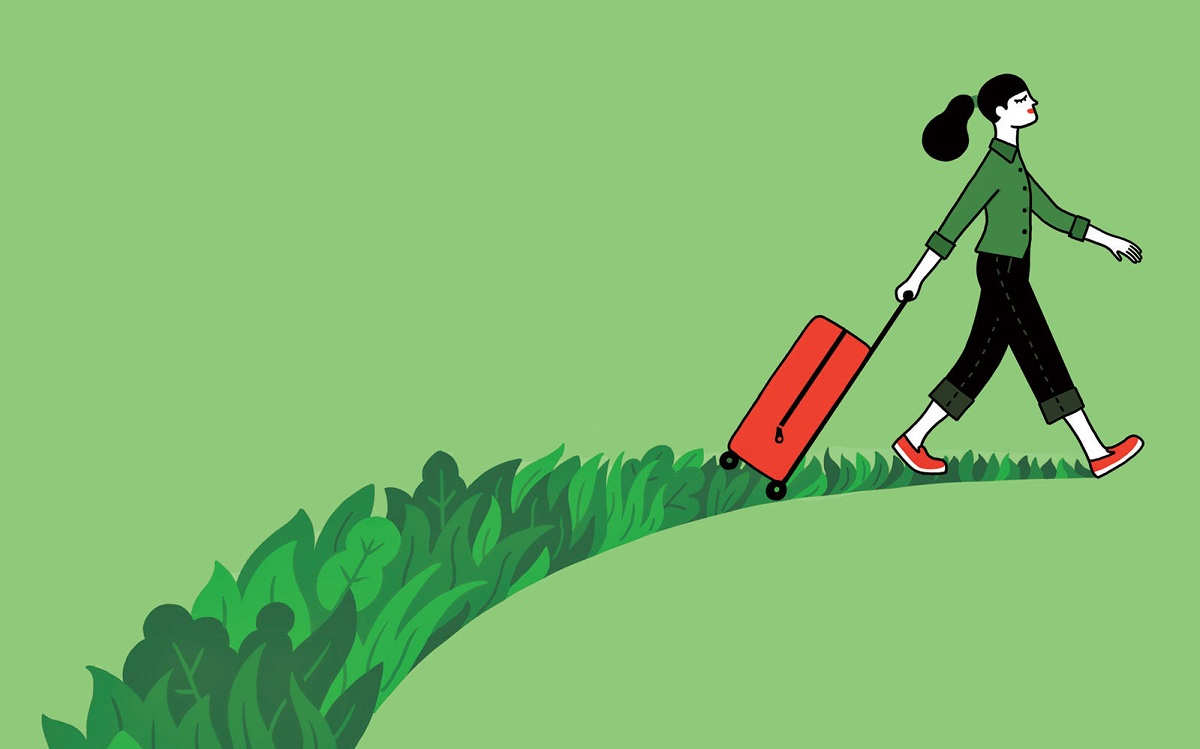 What is Ecotourism & why it is important
"Responsible travel that conserves the environment and enhances the well-being of local people" is what ecotourism refers to.
Given the continually deteriorating climate circumstances, ecotourism concepts are helpful to the entire planet. The following are some of the advantages of ecotourism:
Ecotourism emphasises unspoiled natural surroundings;
it promotes cultural and environmental awareness;
It promotes a good experience for both tourists and hosts.
It reduces the environmental effect of tourism;
It increases local residents' employment and income prospects.
It promotes conservation by giving financial incentives to do so.
Eco-friendly travel Products

Reusable Water Bottle
A plastic water bottle was carried to visit locations where there was no clean drinking water. However, yesterday's convenience has suddenly become the world's greatest hazard today.
Plastic bottles are frequently discarded irresponsibly in the waters. It resulted in aquatic species extinction and contaminated oceans. The easiest and most efficient approach to decrease plastic pollution when travelling is to avoid using plastic water bottles. The best environmentally responsible method to keep hydrated is to bring a reusable glass or metal container.
So purchase a reusable water bottle, before you head into your next travel adventure.
Reusable Bags
Plastic has become a necessary component of our daily life. Plastic bags are used for everything from transporting clothing to packaging shoes. If you want to shop in the local markets, bring a cloth or canvas bag to prevent using it.
You may contribute to sustainable travel by carrying a cloth bag. When packing your shoes, instead of using a plastic bag, wrap them in newspaper. Your clothing will be cleaner, and the environment will be free of plastic.
A durable bag that can withstand anything thrown at it is a must-have for any traveller. The more durable, the better, because you won't have to replace it as often and your valuables will be protected.
So what do you think?
You should buy reusable bags, right?
Biodegradable cutlery
For picnics, we all bring plastic cutlery to make our meals more pleasurable. However, when they are discarded, they hurt animals. Plastic bags and fishing poles are consumed by aquatic creatures.
Whales wash up with hundreds of kilos of plastic in their stomachs and die. You may use sustainable tableware to prevent killing innocent animals. These sugarcane pulp products are biodegradable and compostable. It makes them environmentally beneficial.
So buy bio-degradable cutlery to make your travel eco-friendly.
Eco-friendly sleeping bags
If you're going camping, bring an environmentally friendly sleeping bag. An eco-friendly travel products sleeping bag is created from recycled materials. It makes it not only less hazardous but also extremely light in weight. Hikers and backpackers will love it!
Eco-friendly sunscreen, soap & Shampoo
Are you a tourist who wishes to travel responsibly? But can't imagine visiting a coastal area without snorkelling. You should pay close attention.
We've all experienced what happens when we fail to apply sunscreen before entering the ocean. We also know that conventional sunscreen isn't exactly environmentally friendly.
How can you replace the plastic bottles that hold normal soap, shampoo, conditioner, and other toiletries? Small travel-size bottles are definitely not a viable option.
However, it is not only about the plastic container; it is also about the product. Most toiletries are now available in biodegradable versions, which are considerably healthier for the environment.
Reusable Coffee Siper
We understand how important a cup of coffee is to every coffee enthusiast. It is also an important portion of the day, regardless of which nation or continent you visit. Instead than purchasing a takeout cup every time, have a reusable coffee sipper in your bag.
Solar powered chargers
You might not be able to find charging stations everywhere. Carry a Solar Phone Charger to keep your phone powered up and functioning. These solar phone chargers are light and portable, and they can be charged directly from the sun.
Traveling is fantastic, but it must also be environmentally sustainable. When it comes to planning vacation plans, we can certainly make informed selections. Investing in biodegradable dinnerware is an excellent place to start when it comes to promoting sustainable tourism.
You, too, can learn to travel responsibly.