Travel Diary : Surfing in Pondicherry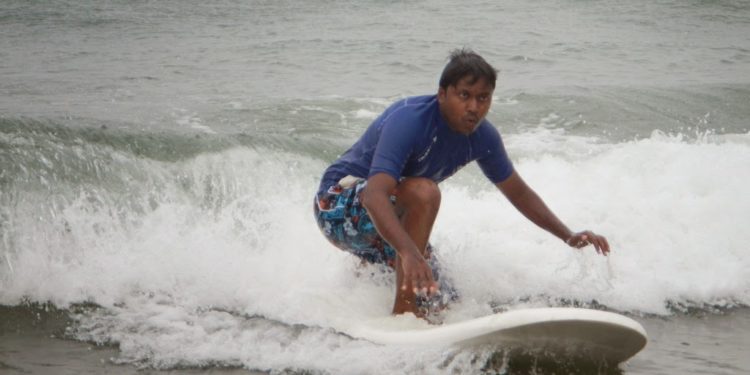 I am yet to find the words to express the feeling of the first wave I surfed,These surfers from across the oceans wrote poems ,which relate to that feeeeling of being propelled by sheer wave force.Handing over to them to share with you
It's not the waves you catch,
It's the wind in your hair,
With a bare sight of land.
Getting to know the oceans,
Dolphins and fish your friends.
That you need now not mend.
The surfer's only knowledge,
Is the coming of the waves,
Wave
moving, rising
reaching, grasping, encasing
tumbling, rumbling
crashing, smashing
Wave.