How to pack for a YHAI trek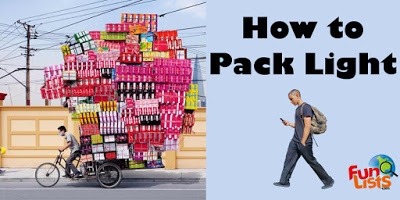 3.There is nothing worse than opening up your checked baggage to find that your liquids have leaked all over your clothing.Put plastic wrap over the top of bottles to keep them from leaking.For extra protection ,put the liquids in a ziplock plastic bag.
4.Roll don?t fold to decrease size and wrinkles
5.Use binders to help keep your earphones untangled.
6.Use a shower cap to cover the bottoms of your shoes to keep dirt and sand off your clothes while packing.
7.You can use a soap case to protect your camera while packing.

11.Keep your TP dry in a CD spindle or better save space , take the tube out and flatten the toilet paper. Keep it in a plastic bag instead.
---
---