Rishikesh rafting camps face Green tribunal's pollution charges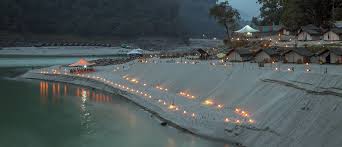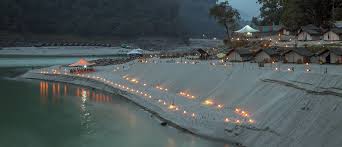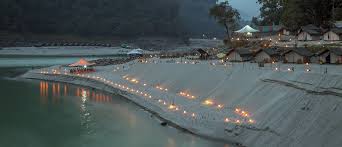 The National Green Tribunal has sought the Centre's response on "unregulated" operation of rafting camps on the banks of Ganga from Shivpuri to Rishikesh in Uttarakhand
There are 150 rafting camps in Rishikesh. All are registered with Uttarakhand Tourism as well as the Forest Department. Since the camps are operated in rural areas, they do not come under the scrutiny of Municipal Corporation. The place hosts around two lakh tourists every weekend. Since there is no garbage management and disposal mechanism in place, it is up to the camp organisers to take care of the same. The common method used to dispose off garbage is to burn it.
During the hearing, the Uttarakhand government assured the bench that no new licences for camps would be issued.
The plea, was filed by Social Action for Forest and Environment (SAFE) SAFE is a Non Governmental Organization (NGO), established to serve the environment and society. Based in Greater Noida (Delhi NCR), safe work in the area of environmental conservation, rain water harvesting system , legal consult on Environmental issue , and also work to protected to River ,wetland and other water resources and working for protected to forest and green cover . Basically Safe taking legal initiatives for protect to environment , So safe and member of safe have filed such Public Interest Litigation (PIL) on Environmental Issues . So we are thinking Litigation is main tool with out provided ways to protect the environment in India . SAFE has been founded in 2013 by environment activist Vikrant Tongad with other activists.
Bollywood stars go rafting
The plea, filed by SAFE , claimed that the licences for river rafting camps were being awarded "indiscriminately" by the authorities on forest land without appreciating their carrying capacity.
"These camps are not only in violation of Forest (Conservation) Act, 1980 but also the Environment (Protection) Act, 1986 as well as the Water (Prevention and Control of Pollution) Act, 1974 as it is leading to pollution of Ganga by discharging effluent, throwing of solid waste directly and adversely affecting the ecological integrity of the river system," the plea said.
The petition, filed through advocate Rahul Chowdhary, alleges that these camps, which are located and established as temporary sites, do not have adequate sewage and sanitation facilities and disturb the habitat of wild animals and "affect the peace, tranquility and serenity of the forest area".
"At the camp sites, the camp owners permit employees and the visitors to have food and alcohol. They leave empty bottles, cans, unconsumed food and waste including bones and filth in and around the camp site," the plea said.
NOTE: Please note that this article is sourced from Zee News website.Please click here to read more of the article there
You can as well help out by following these guidelines:
Litter free: carry all your trash (including toilet paper, unless you thoroughly burn it on the spot) to your campsite, lodge or hotel for proper disposal. if trekking with an agency, ask the employees to designate separate places for biodegradable and others (i.e.,  foil, batteries, bottles, tins, plastics, etc.). as fires are measured sacred, do not put garbage in the flames until the cooking is completed and forever inquire first.
Lady details: tampons and sanitary napkins should be enfolding well and packed out.
Toilet sites: confirm your trek operator provides a toilet tent, set up at least 50 meters (150 feet) away from any water source. or else, pick a spot away from water and religious places. bury all excreta. in the cities and en route, public toilets are hard to find so be discreet and keep away from holy places.
Biodegradable washing: when washing clothes or bathing near streams, make use of biodegradable soaps and a pan for rinsing.
Use established campsites: encourage your trekking employees to camp in established campsites and to leave no trace: no trash, no tent trenches, no fire pit, and a toilet pit filled in to look as it did earlier than digging.
Cook with kerosene: if you are camping, request that cooking be done on gas and kerosene, not wood. if you are stuck using wood, decrease the amount by using iodine to treat water rather than boiling it. select lodges that use kerosene or fuel efficient stoves, like the back boiler which heats water while food cooks. you can as well decrease firewood consumption by ordering the same food at the same time as others.
Solar heated showers: limit your hot showers to those heated by solar energy, by hydroelectricity or by the back boiler process.