Environmental documentaries which make Aware of Nature Concerns
Looking for a way to learn more about the world and the issues it faces without having to leave your couch?
Why not find an excellent documentary to watch?
Documentaries on the environment allow us to see nature's beauties. Not only that, but also travel with great experts, and experience history.
They're allowing us to see problems like climate change, consumerism, and food systems up and personal. They also prompt us to consider what needs to change.
Netflix provides a fantastic selection of environmental documentaries to watch. The main topic is to deal with the natural world, environmental concerns, and overconsumption.
Some of the most eye-opening Environmental Documentaries to Watch regarding the environment may be found in the list below. They'll undoubtedly cause you to reconsider your position, and they may even motivate you to take action.
Environmental Documentaries to Watch
Our Planet
Have you watched the famous programme Planet earth?
Our Planet, from the same team who brought you Planet Earth. Thanks to the utilisation of drones and shooting technology, it is brimming with imagery more stunning and awe-inspiring.
This series highlights how vulnerable these ecosystems are and how mankind must do more to conserve them. In addition to showcasing a range of habitats inaccessible to most humans.
Check watch Our Planet: Behind the Scenes to know about what it takes to photograph these far-flung locations and obtain the ideal image.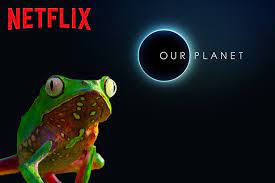 Brave Blue World
Brave Blue World is a star-studded environmental documentary addressing the world's water issue. It includes Matt Damon and Jaden Smith, both of whom have co-founded water-related charities. It also includes scientists and pioneers from all over the world who are solving water shortage and sanitation issues.
This is ideal for anyone searching for a documentary about water scarcity. The documentary isn't afraid to address the issue's urgency while yet maintaining a positive tone.
Do you love popcorn while watching the movie?
Grab these eco-friendly popcorn maker. Make your popcorn at home while saving nature.
David Attenborough: Life of our planet
In his more than 90 years on this earth, naturalist David Attenborough has had an incredible life. He shares his experience of seeing amazing species. But also witnessing the fast loss of their ecosystems in one of the most recent and dramatic climate change films.
This film is a severe warning that unless we make major changes quickly, we're heading for the next big extinction.
Watch the astonishing trailer of the documentary below.
Chasing Corals
Coral reefs may exist for thousands of years if the conditions are perfect. A crew of scientists, photographers, and divers set out to capture the phenomena of coral bleaching. Which is decimating coral reefs at an unprecedented rate in this award-winning climate change documentary.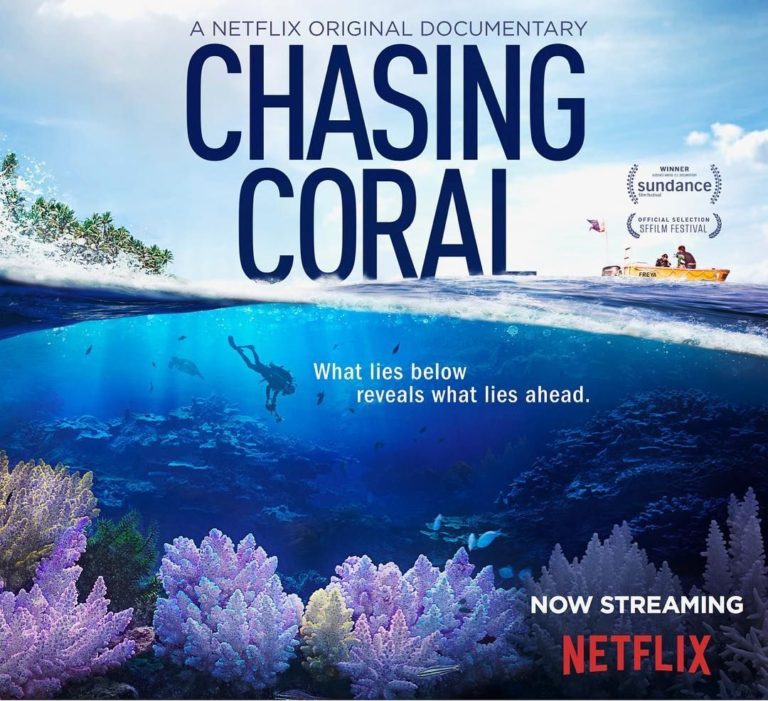 Chasing Coral will make you realise how serious this problem is. It also highlights important coral reefs to both marine life and humans.
Want to watch movies on the big screen?
We got you covered.
Grab these Eco friendly mini projectors. It will make you feel like theatre, while you save nature.
Island of Faith
Indonesia has the world's fourth-largest population as well as one of the most religious. Islands of Faith takes you on a journey through seven distinct communities on this island country. It demonstrates how religion influences their environmental practises.
There are a variety of cultures and methods to sustainability. It ranges from Hindus in Bali to Christians in West Papua, but the concept of humans as caretakers runs through them all.
It's ideal for anyone seeking a documentary about sustainable living that emphasises non-Western viewpoints.
My Octopus Teacher
"What she taught me was to feel…as if you were a resident of this area rather than a visitor. That's a significant difference." Craig Foster, a filmmaker and photographer. He decided to visit a juvenile octopus swimming near his house in South Africa every day for the following year.
What began as a whim quickly turns into an obsession, and as he earns the trust of this intelligent creature. They establish a bond unlike anything he's ever known. Make sure you have tissues on hand because this touching video will take you on an emotional trip.
Mission Blue
"No ocean, no life," says renowned marine biologist and environmentalist Dr. Sylvia Earl. "Without the ocean, we wouldn't exist."
This environmental documentary follows this famous scientist through important events in her career. Her mission to establish a global network of protected marine sanctuaries, dubbed Mission Blue.
This film will demonstrate why the seas are worth saving through amazing underwater imagery.
There's something in the Water
Do you think Canada is a beautiful location?
You might want to reconsider, after watching this documentary.
There's Something in the Water, a documentary by Ellen Paige and Ian Daniel. It shows how environmental dangers disproportionately impact low-income. Also mainly black and indigenous communities in Paige's native province of Nova Scotia.
This video will undoubtedly stimulate debate on the kind of governments we need for a more healthy and sustainable future. It exposes exactly how powerful and corrupt wealthy companies and politicians are.
A plastic Ocean
An attempt to photograph blue whales is obscured by – you guessed it – plastic. An Australian journalist and world-record-breaking free diver is shocked to discover so much plastic in what should be a clean ocean. He decides to go to twenty locations across the world to explore the magnitude of the problem.
A Plastic Ocean will give you that additional push if prior environmental films haven't convinced you to go to zero waste.
Drinking coffee in plastic is not a good idea. As shown in the documentary, right?
Get these insulated, eco-friendly coffee mug & save nature.
Waterschool
Swarovski is known for their jewels and crystals, but did you know they also have a water education programme?
Waterschool follows six young women who live beside major rivers. They have been motivated to become local leaders by Swarovski Water School's curriculum.
This is a fantastic sustainability documentary for educators and young people thinking about getting more engaged in their communities. It's an inspiring narrative that illustrates the power of education and youth.
Whether you want to discover more about your childhood hero, dive into Australia's coral reefs or uncover the truth about avocados, This collection of Environmental Documentaries to Watch concerning sustainability and environmental concerns has you covered.
Just watching these documentaries is not good enough, right?
It's time to take action. You can follow the organizations that are trying to save the environment. Share their message on twitter, Instagram & facebook. If possible you can donate your time, money & effords. Your small step towards saving nature, can make a big impact on everyone around you.