Eco-friendly toys to entertain your Kids
There's nothing like watching a child's delight when they get a sparkling new toy, right? But what if the item is eco-friendly, in which case the joy is tripled!
There are now more eco-friendly toys on the market than ever before. They are created from organic, renewable, and sustainable materials, making greener options easier for customers.
So, the next time you're looking for a new toy. Think about these ecologically friendly alternatives that will be a hit not just with the kids, but also with Mother Nature.
Do you really know why you should be using Eco Friendly Baby Toys?
We are all aware that we should use environmentally friendly goods wherever feasible in all aspects of our life. But do we all understand why we should be using them?
There are two primary reasons why parents should consider going green:
You must safeguard and maintain the health of your children. It's conceivable that the toys and items we provide our children are especially harmful to them.
You must safeguard the environment. Why? Because your children and their children's children will have a world to grow up in. It's a terrifying reality that if we keep killing the world the way we are, it will eventually cease to exist.
Many infant goods on the market today are composed of plastic or silicon.  They both have high energy and environmental costs to manufacture. With so many creatures swallowing microplastics, including our kids, microplastics in our environment are a major issue. Plastic toys will endure indefinitely, long after you and your children have passed away. This will continue to pollute the environment.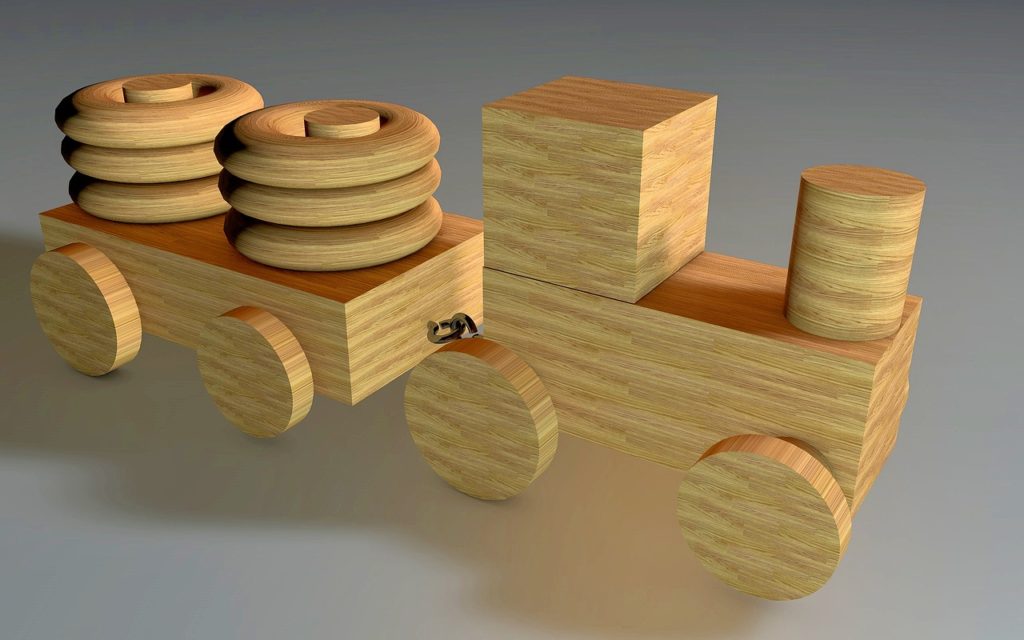 Eco-friendly toys
Recycling truck
While gas-guzzling and smoke-spewing are two things that spring to mind when thinking about large trucks. The Green Toys Recycling Truck is constructed entirely of recycled plastic milk containers and helps to reinforce recycling principles. So you'll have a young eco-warrior in no time.
Pacifiers
All pacifiers are not created equal. Traditional pacifiers are frequently constructed of synthetic polymers, which may include chemicals such as BPA, PVC, parabens, and phthalates. These all of which are now being linked to long-term health effects.
We enjoy presenting pacifiers as gifts to new parents and babies. Always make sure they're made of natural rubber rather than plastic! Natural rubber is collected from rubber trees in a sustainable manner and is technically a renewable resource. The petroleum, which is used to make plastic, which is non-renewable source.
So purchase the natural rubber pacifiers for your child today.
Teething Toys
Teething may be a major issue for babies since they put virtually everything in their mouths. Many traditional teething toys are made of plastic. They might contain harmful chemicals that may have a greater influence on your child than you realise!
Teething toys and rings manufactured from natural rubber or silicone are BPA-free. It is created from renewable resources, and contains no potentially hazardous chemicals. This makes them a great way to give the gift of peace of mind.
Baby Walker
As your child gets more active, it may be time to consider purchasing a baby walker! And, you guessed it, while choosing one, seek for sustainable materials.
Our go-to is sustainably sourced wood since it's long-lasting, simple to wash down and clean. It is hefty enough to keep from falling over but not so heavy that it hurts your child.
So are you buying the baby walker right?
Musical Instrument
Once your child reaches the age of one, he or she will be able to grip items and enjoy experiencing sound (particularly that which they have created themselves!).
Giving a musical instrument to a child is a wonderful way to foster creativity. It also enhances hand-eye coordination, and develops fine motor skills. Indeed, the processing of musical sounds necessitates the activation of certain brain areas, making music essential for general growth.
Cars & Aeroplanes
Classic toys, such as race vehicles, aircraft, and construction equipment, are among our favourites. However, the majority are manufactured from virgin plastic, which is derived from petroleum. As we know, petroleum is a non-renewable resource that has a negative impact on the environment.
There is, however, a better method! Green Toys produces all of the traditional toys we know and love. But in BPA-free plastic made from recycled milk jugs, reducing waste in landfills. Their environmentally friendly toys are free of PVC, phthalates, and chemicals. They don't come with a million small parts that may be dangerous and filthy.
So buy these eco-friendly toys airplanes & cars to save nature.
Pretend play set
Pretend play is a fantastic method to foster your child's imagination and creativity. It also allows them to build their own worlds. These pretend play kits are guaranteed to give hours of amusement. Whether they are dreaming of becoming a doctor or vet, playing house, or 'helping' the family with cleaning or home repair. The options are limitless!
If you're attempting to live a greener life and want your children to care as much about the environment as you do, start while they're little. The kind of eco-friendly toys discussed here may easily assist you in achieving your objective. So make sure your children are having fun every day while playing with the greatest toys you can think of.