Best Eco-friendly Gifts to reduce carbon footprint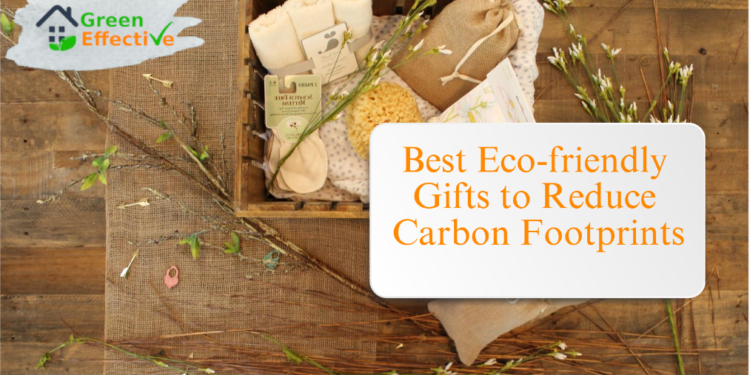 You'll be combing the internet for the greatest sustainable presents in the world.  Whether it's for Christmas, an anniversary, an impending "bearthday," or any other occasion to be a treemendous friend. Relax. Raise your feet. We've already done all the legwork for you.
We've compiled a list of our top 7 guilt-free gift ideas. They're all really sustainable, and they're guaranteed to brighten everyone's day. Even those who claim they don't require anything. Importantly, these environmentally friendly gifts also make our world happy.
What to Look for in an Eco-Friendly Gift Products

When it comes to green presents, there is no such thing as a one-size-fits-all answer. In general, an eco-friendly gift is one that is made using less resources and produces less trash than alternatives.
Non-toxic Substances: Lead, chromium, and phthalates are known to be present in a variety of goods. This includes toys designed for young children, many of whom are particularly sensitive to these substances.
Recycled materials are also a better choice for the environment than new wood, plastic, or metal.
Even though a product is created from ecologically friendly components, it isn't always the best option. Look for manufacturers and businesses that utilise environmentally friendly harvesting and production practises.
When purchasing a present, smaller boxes with less packaging materials are preferable.
Gifts that assist individuals live a greener lifestyle in the future are known as waste-reducing gifts. They eliminate products that are unneeded or wasteful, preventing temporary and disposable objects from filling landfills.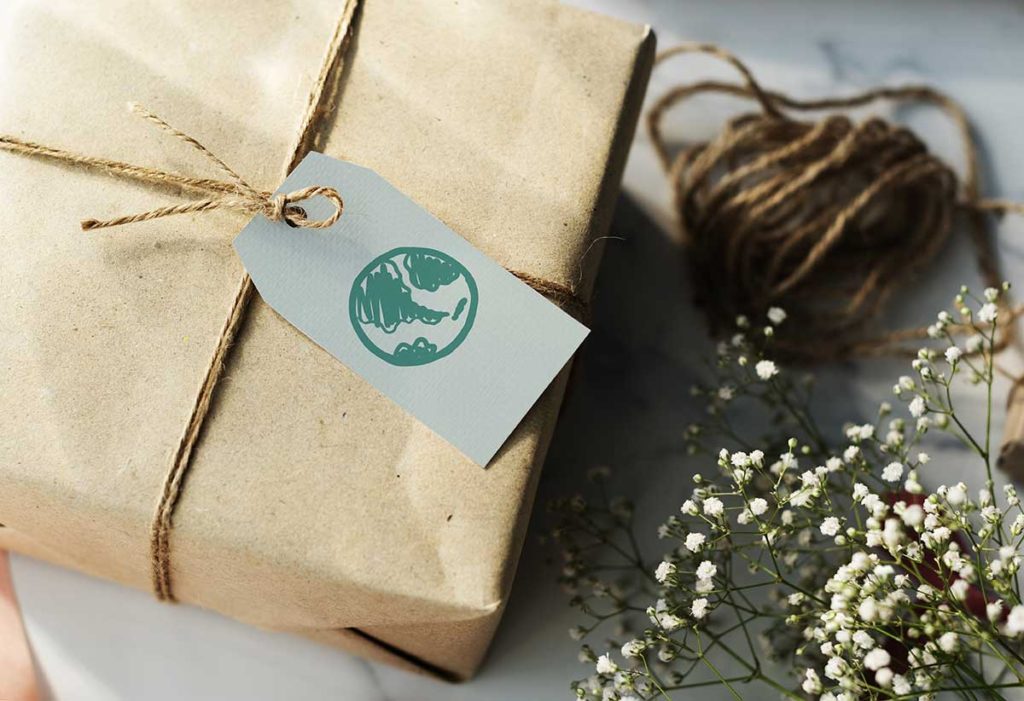 Top Eco-friendly Gift products

Handmade gifts
Instead of buying pricey presents for your loved ones, you may make them handcrafted accessories and beautiful items. These gifts may be made using inexpensive basic materials or by repurposing old objects around the house. Handmade jewellery, jute crafts, and homemade candles are just a few examples of handmade gift ideas.
So gift these handmade products to your loved ones & surprise them.
Indoor Plants
Plants and flowers are lovely and useful presents that many people appreciate. They are inexpensive. A potted plant is a wonderful environmentally responsible gift for a loved one on any occasion. When picking a potted plant, though, make sure it's a useful plant that comes in a nice container and can be utilised as a house ornament.
So gift them for your loved ones which will keep growing.
Coffee Cups
Coffee consumption is a culture that has just recently emerged. Traditional single-use coffee cups are mostly composed of paper, but typically include plastic lamination and have non-compostable plastic lids as Eco-friendly Gift products.
Making the switch to reusable coffee cups is a wonderful method to reduce your plastic usage. You may pick from a variety of reusable coffee cup materials, including ceramic mugs, stainless steel, and tempered glass. Recycling leftover coffee grounds is another excellent method towards environmental sustainability.
Food Gifts
Are you looking for a present for a culinary enthusiast or someone who just enjoys cooking? Consider handmade jams, a cooking recipe book, a food and fruit basket, a tea kit, or a culinary kit.
Such presents are one-of-a-kind since they show your gratitude for something your loved one is enthusiastic about. Also while also demonstrating that you put work and care into choosing a fitting gift.
Organic Soaps
When buying gifts for your environmentally aware loved one. Always sure to choose something that is chemical-free and cultivated naturally. One of the presents that would be happily welcomed is one whose components compliment the recipient's complexion. An organic soap that is suitable for various pore kinds and skin types is a great example of such a present.
Organic soaps are good for keeping your skin smooth, firm, and revitalised. They are also have therapeutic powers for skin problems like sunburn, eczema, and acne. Organic soaps. On the other hand, they come in a broad range of fragrances. Organic soaps are not only healthy for your loved one's skin, but they are also entirely Eco-friendly Gift products. The reason is that they are created from natural components.
Organic Yoga Mat
Natural materials such as fine hemp cotton, natural wool, and pure raw wild hemp make up the Organic Yoga Mat. This environmentally friendly yoga mat is ideal for practising postures or simply relaxing on. It's also important to know that no chemicals, bleaches, or dyes were used in the production of this hemp yoga mat. Every fibre is collected by hand, washed in ash water, spun by hand, sewn by hand, and woven by hand.
Bamboo Iphone case cover
The Bamboo Straw iPhone Case Cover is a phone case that can be composted! The Bamboo Straw iPhone Cover Cover is constructed of biodegradable bamboo straw for the case.
Eco-friendly presents are one-of-a-kind and distinctive. They may help you save money while simultaneously benefiting the environment. You're encouraging your loved one to acquire more eco-friendly habits. The preferences by giving them a present that helps reduce carbon emissions in the environment.