7 Eco-friendly Personal Care Products to Save Nature
Many of us have personal goods in our bathrooms. It ranges from cotton swabs to shampoo that we use on a daily basis. From an environmental standpoint, these items can be hazardous. Many of them include chemical or synthetic components. They are packaged in environmentally unfriendly ways. However, more environmentally eco-friendly personal care products are becoming more widely available. It includes natural and safe components and creates less waste. Here are a few choices for a more environmentally friendly restroom experience.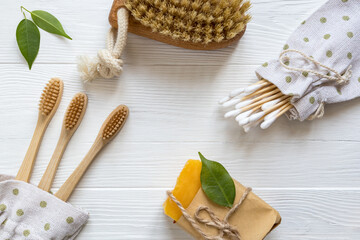 Why You should be choosing eco-friendly personal care products

The cosmetic product is labelled as natural and organic. it implies that it is made up of 95% (or more) organic components.
The ingredient list is where the primary distinction between an eco-cosmetic and a regular one can be discovered. Silicones, mineral oils, synthetic polymers, preservatives, and artificial fragrances are all common ingredients in conventional cosmetics.
Plant components, such as vegetable oils, essential oils, active agents, and natural fragrances, replace synthetic elements in organic cosmetics.
When you use synthetic and chemical items, they not only leave a mark on your skin. But they also pollute the air and water.
Petrochemicals and parabens, which are used in conventional cosmetics to extend their shelf life. They are among the most hazardous compounds. You may prevent these problems by using Eco-Cosmetics.
Natural substances such as olive oil, almond oil, aloe vera and others are used in eco-cosmetics. They aid in the improvement of your skin's health.
eco-friendly personal care products are suitable for all skin types, including the most sensitive, which require special care. Artificial preservatives and synthetic fragrances, which can cause allergies and harm to children's and delicate skin, are not found in organic creams.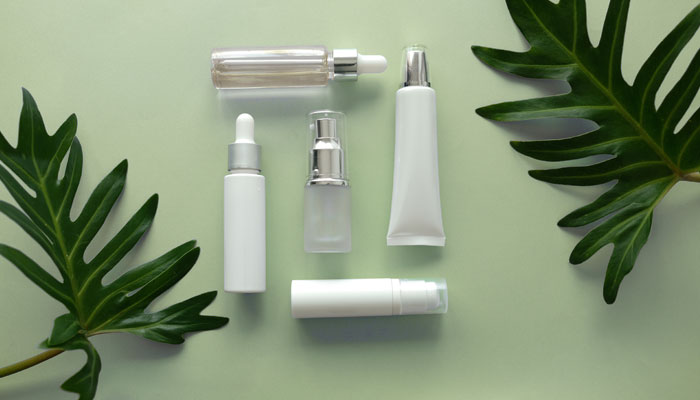 Eco-friendly personal care products
Eco-friendly toothbrush & toothpaste
We are all aware that cleaning our teeth on a regular basis is beneficial to our health. Unfortunately, the packaging of dental products can be harmful to the environment. Toothpaste tubes are renowned for being difficult to recycle.
Consider using a bamboo toothbrush that is biodegradable. These bamboo toothbrushes are more durable and less expensive than plastic toothbrushes. You won't be putting any pollutants in your mouth because the bristles are BPA-free.
The toothpaste pill is a more environmentally friendly option. Simply eat it and a paste will form, which you can use to clean your teeth with. To save tube waste, they come in plastic-free, biodegradable bags. Preservatives, colours, synthetic scents, petroleum-based chemicals, and fluoride are all absent.
So start being eco-friendly from basics & buy bamboo toothbrush & eco-friendly toothpaste.
Eco-friendly conditioner
Did you know that every year, approximately 80 billion shampoo and conditioner plastic bottles are discarded? All of this plastic is ending up in the water.
When you buy eco-friendly conditioners, you're saving three plastic bottles from the garbage. Not only are the bars beneficial for the environment, but they also last 2-5 times longer than bottled alternatives. Natural and organic components are used in Ethique's goods. All of their items are also packaged in an environmentally responsible manner.
Bamboo Safety Razor
Replace your disposable razors with bamboo safety razors. They will offer you a much closer shave while still being environmentally friendly. Bamboo razors feature aluminium blades that are considerably easier to recycle. They also last far longer than other blade types. It means you won't be tossing away a plastic razor every three days or so!
So purchase a bamboo safety razor today to remove plastic from your house.
Eco Friendly sunscreen
Sunscreen is an excellent substance that protects us from sunburn as well as skin cancer.. Unfortunately, most sunscreens include hazardous chemicals that end up in seas, causing
coral and marine life to suffer.
Get an eco-friendly sun cream without hazardous ingredients, such as The Nature's Co, to enjoy the beach responsibly. This sunscreen is mineral-based and reasonably priced. Protect your skin and your planet at the same time.
So from now on, you are using eco-friendly sunscreen right?
Eco-friendly Dryer
Eco-friendly air hairdryers function as a diffuser. They drying hair 40 percent faster and causing less heat damage than a regular blow dryer. Since it utilises less heat. Bamboo, recyclable metal, and plastic make up the Eco Tools dryer. The package is entirely composed of tree-free paper.
Natural Mouthwash
If you have sensitive teeth, the best mouthwash to use is an all-natural mouthwash. The Dr. Organic Aloevera Mouthwash has no artificial flavours or colours and is alcohol-free. Xylitol, a natural sugar derived from fruits and vegetables, is used as a sweetener.
Natural Deodorant
The chemicals needed to manufacture deodorant produce the irritation you experience every time you apply it. In the personal care sector, organic natural deodorants are becoming commonplace.
Stick Up Caveman Natural Deodorant is popular. It contains no perfumes, chemicals, aluminium, or BPA. It's also packaged in a biodegradable cardboard box.
Change your shopping habits and practise eco-friendly personal care products to make a difference.
Whether you currently support sustainable and ethical cosmetics or are just getting started on your ethical path. You are making a deliberate and positive effort for the environment. Always remember, the world needs more people like you!